Video and Resource Libraries
Publish videos, files, website links and other content to your community or any group within it
Easily upload and share videos, files and other resources
Use GroupFire's powerful content publishing features to provide your community with access to a full array of resources.
Whether you want to share videos, documents, audio files, links to external websites, or any other sort of resource, you can deliver it to your community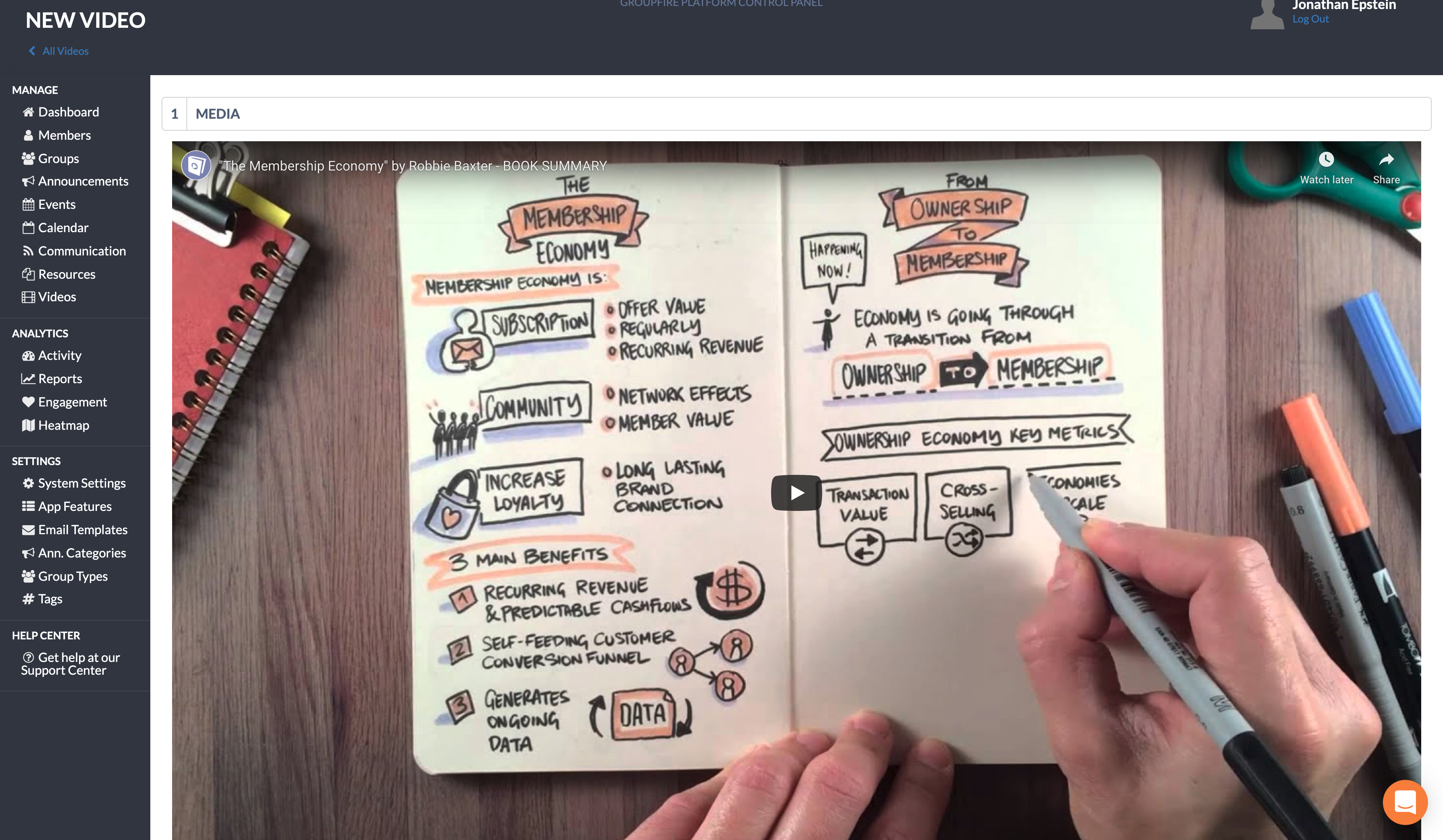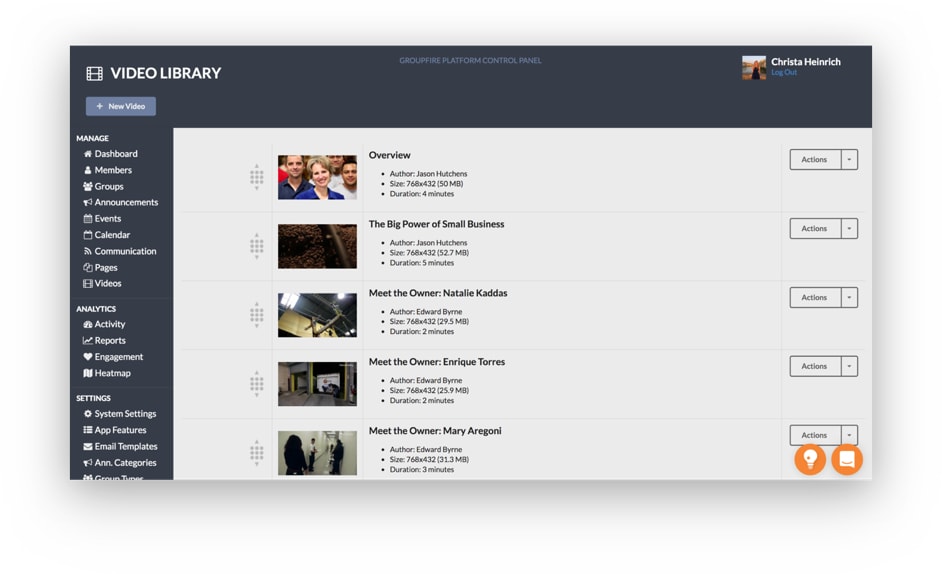 Manage who can see which resources, and how they see them
You're in complete control of which members of your community can see which resources. You can publish resources to the entire community, or any combination of groups.
You can use resource access to offer custom programs or courses, or a higher tier of membership, enabling greater revenue possibilities.
How the information is presented is completely flexible. You control the order of resources, and can organize your resources into folders at as many levels deep as you'd like.
Instantly publish resources, notify your community, and track usage
Publish directly to the in-app Video and Resource Libraries
Notify members with access about your new content
Know who has seen your videos, read your files, or clicked on your links