Powerful Membership Management
Run your community membership from a single dashboard on desktop and mobile
Manage every aspect of your member database quickly and efficiently
Whether you're adding, deleting, tracking, collecting from or providing support to your members, GroupFire provides all the tools you need in one place
You can easily:
Add, delete or suspend members
Add members to groups and register them for events
Track which members are current on payments and which aren't
Edit member profiles
Provide support through notifications, password resets and more
We upload your existing member database to GroupFire as part of our onboarding program and provide help every step of the way.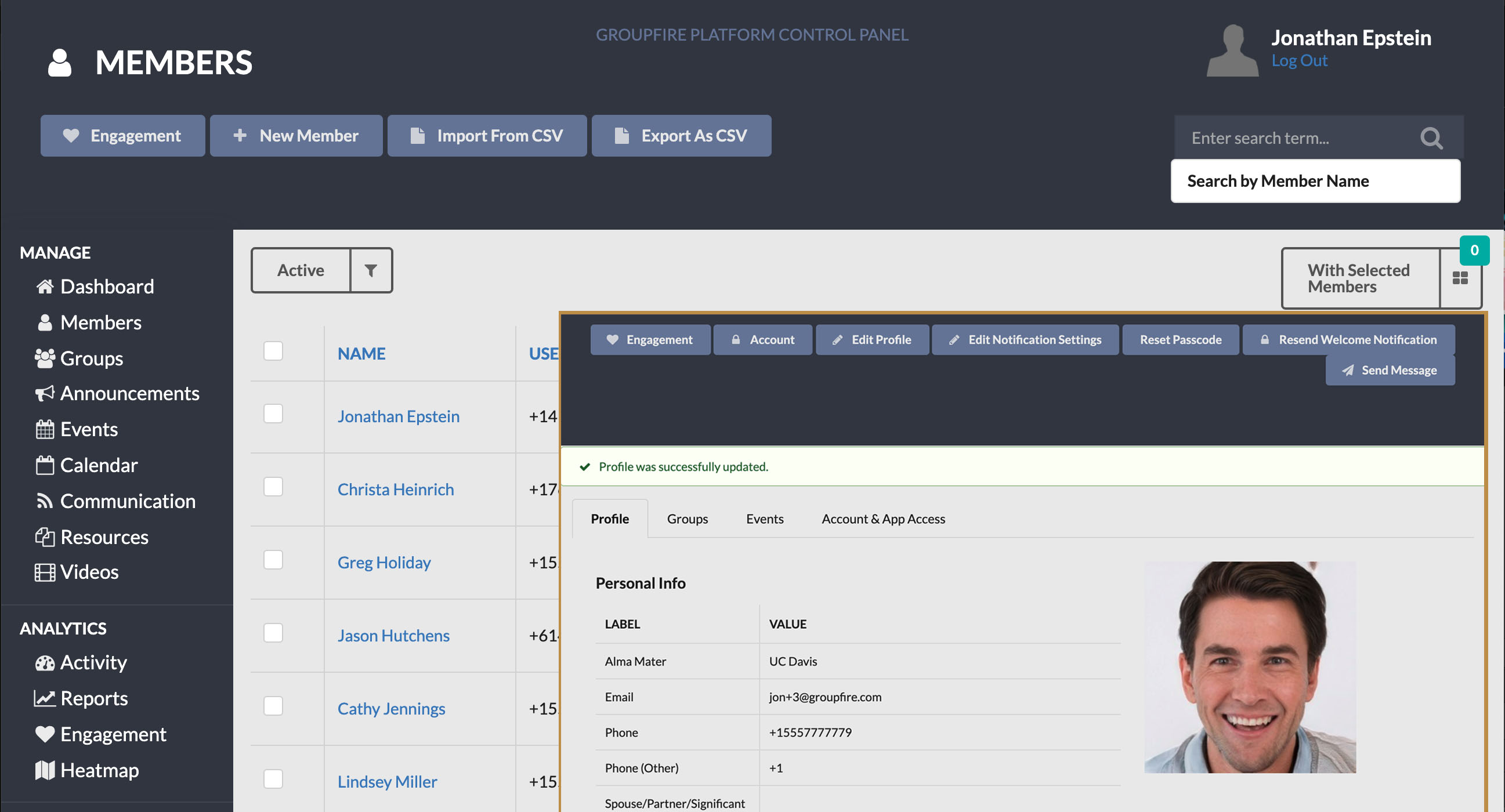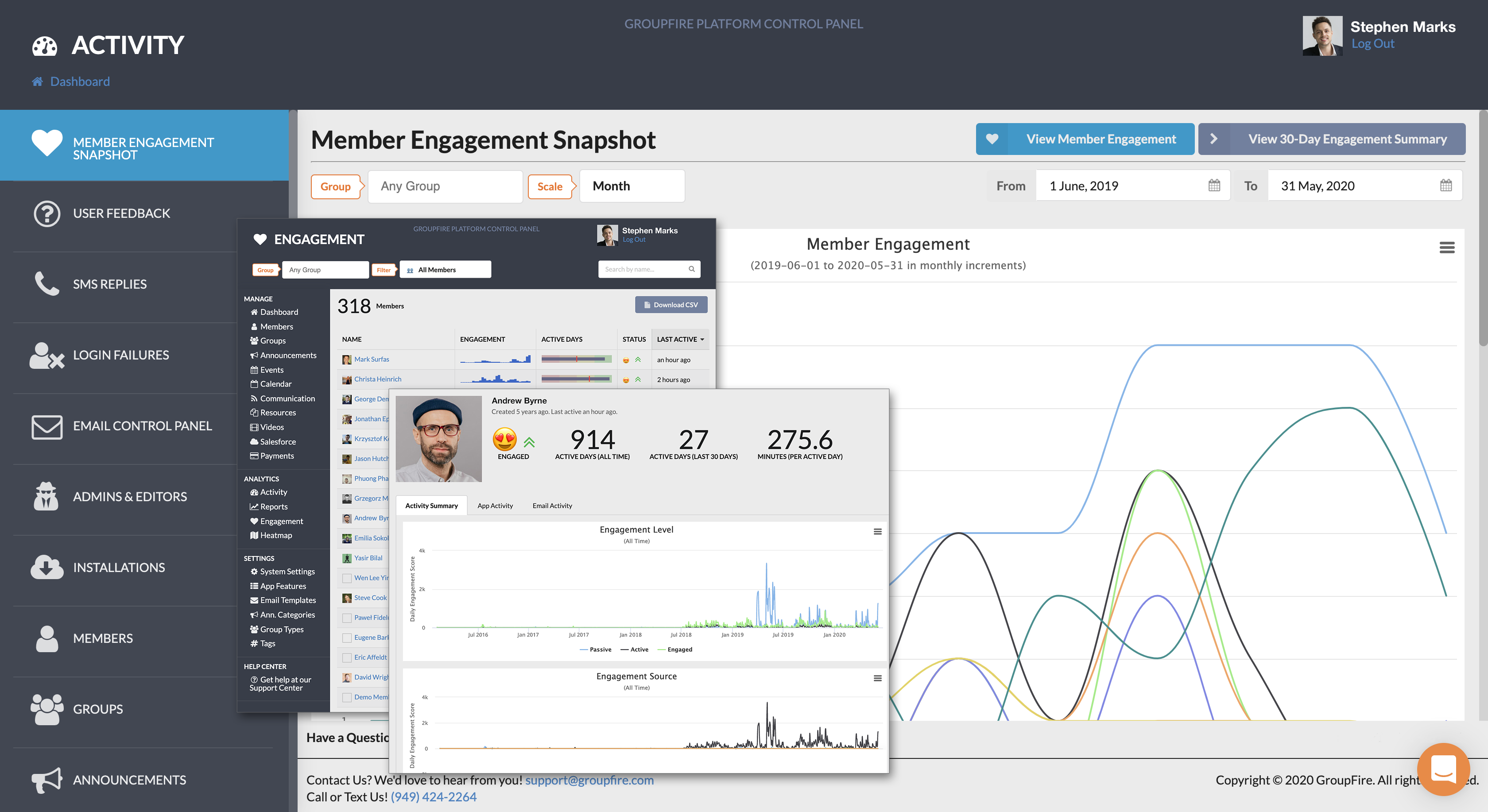 Keep track of which members are engaged, and which might be at risk
GroupFire provides powerful analytics that will show you which of your members may be ripe for an upgrade...and which might be at risk of churning.
You can easily track:
E-mail and app usage
Event attendance
Payment history
Level of engagement
Likes, comments, and posts
Our onboarding team will help set you up with all the reports you need...and you can always build your own with GroupFire's custom report builder.