Event Planning and Promotion
Create, promote, manage and sell events that bring your community together
Build beautiful event invites
Bring your digital and physical events to life with GroupFire's one-of-a kind event creator. Use our image and video libraries or upload your own. Easily add all of your event details:
Location or Link
Speakers
Speaker Bios
Directions
Detailed Rich Media Event Descriptions
File Attachments
Create your event and schedule your promotions and reminders all from a single screen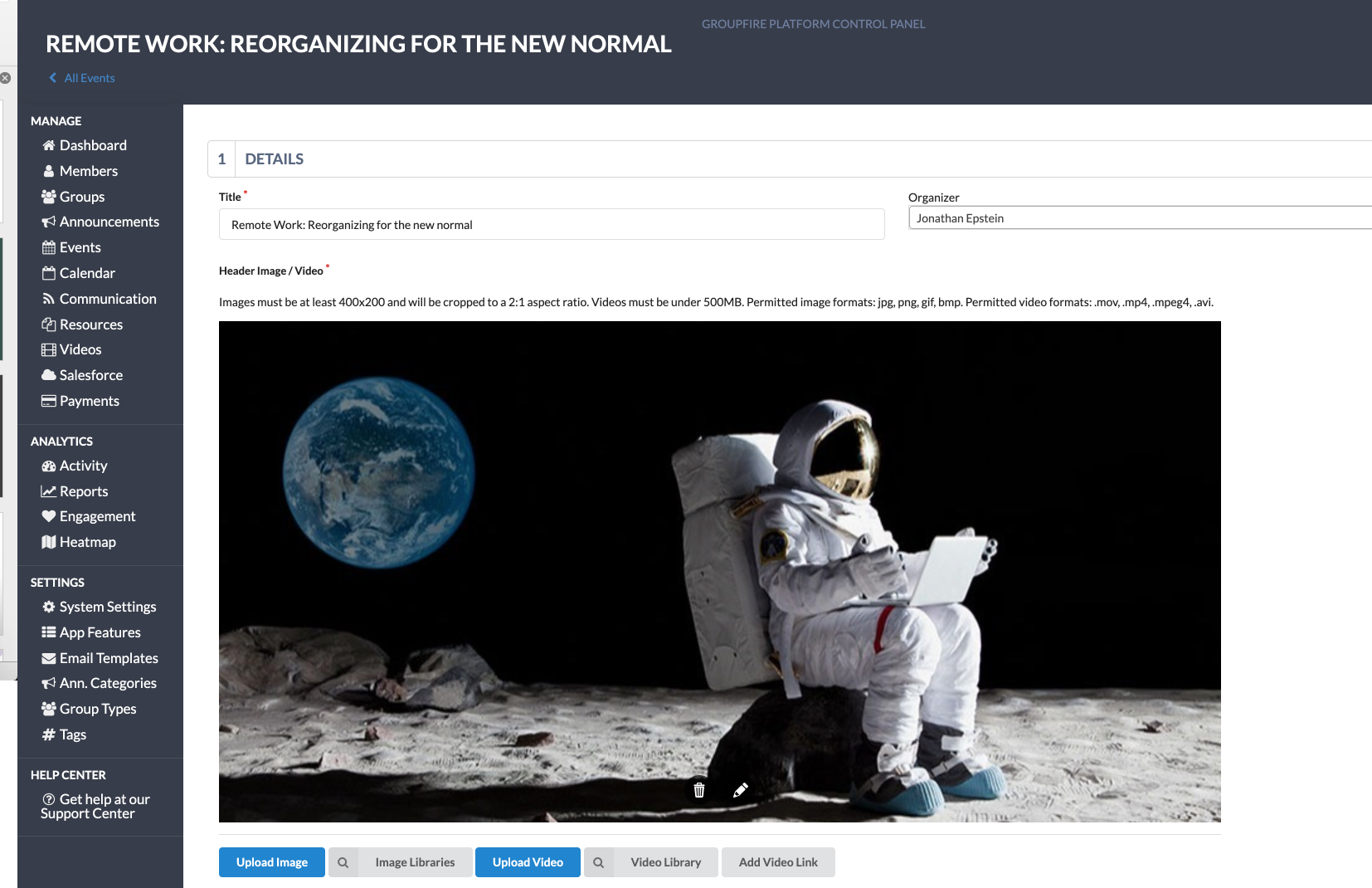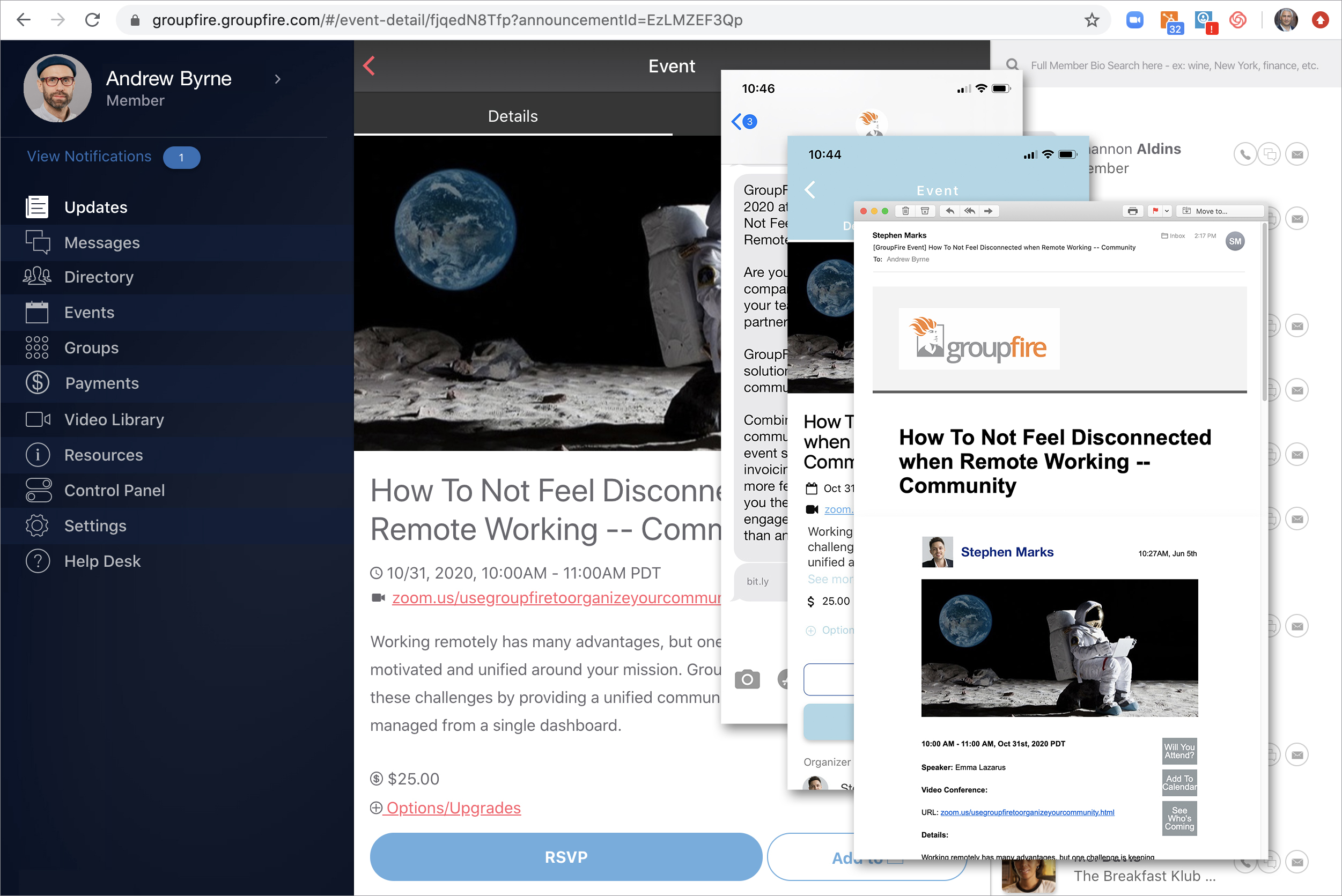 Maximize event attendance
Make sure every community member learns about your events with GroupFire's powerful multi-channel promotion capabilities. Reach potential attendees wherever they can be found, via iOS and Android apps, e-mail, SMS, desktop web and more.
Your community members can RSVP and pay directly through GroupFire, see who else is going to the event, and talk to other attendees, the speakers and organizers in the event chat room.
Manage your RSVPs, reminders and waitlists
No more chasing down RSVPs. Use GroupFire's powerful event features to keep track in real time of who has RSVPed to your event, and to automatically remind those who haven't yet.
Does your event have limited space? Use GroupFire's waitlist features to make sure that everyone that wants to come has a chance. Should someone drop out for any reason, GroupFire will automatically add someone from the waitlist.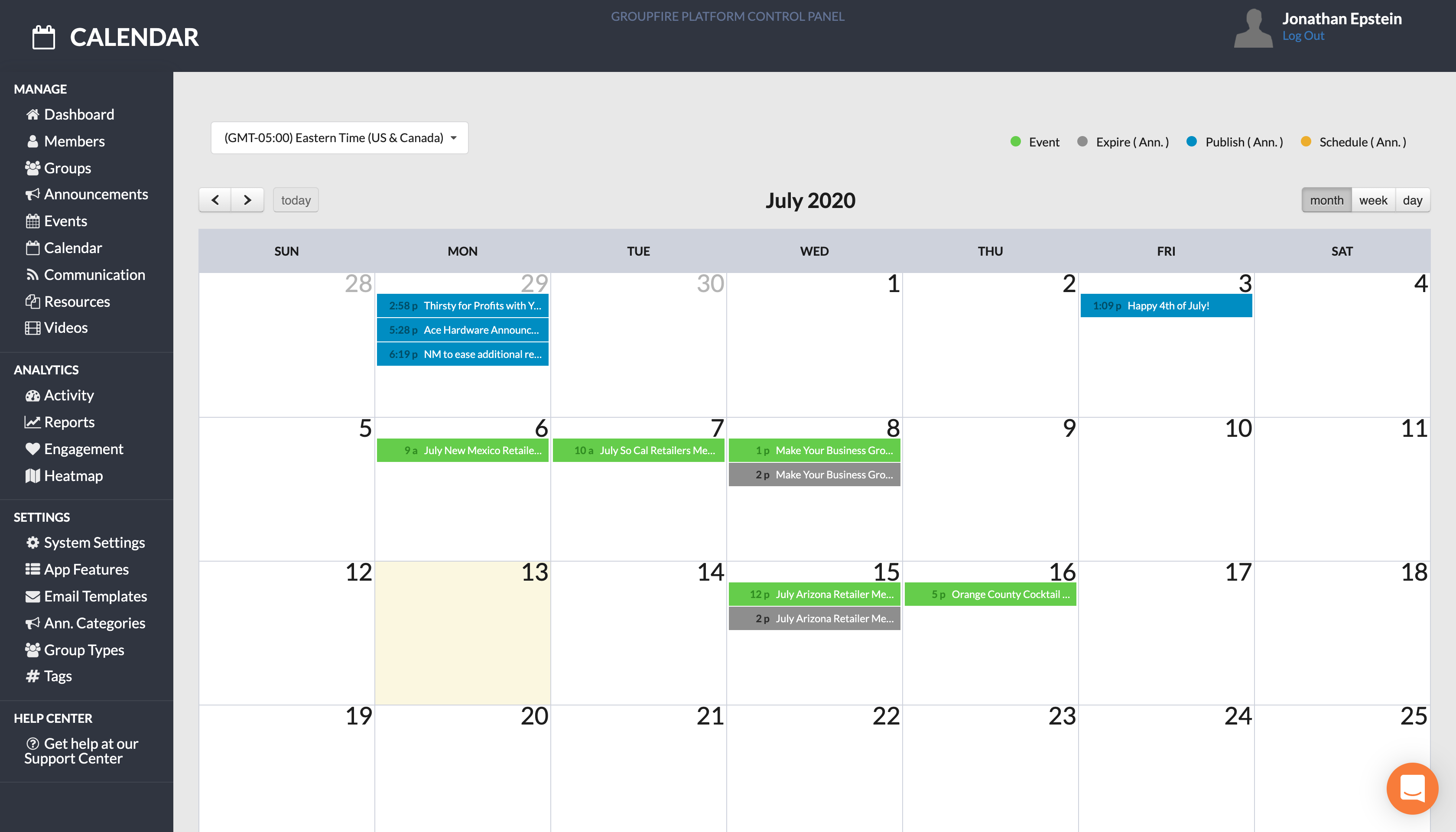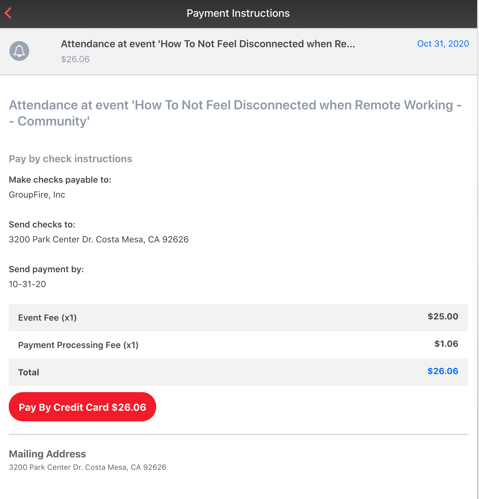 Maximize event revenues if that's your model
GroupFire gives you the power to set up fees for your events, and anything else you might be offering alongside. Set up different items for purchase which can be required, or optional. Have a limited number of the speaker's books? You can make sure you don't sell more than you have.
Your community members will be able to pay you directly through the GroupFire app, and you can track on-site payments as well. GroupFire issues all the payment reminders and keeps track of them, so you can focus on delivering a great event!