Understand how your community works and you'll understand how to grow
We track everything so you don't have to
Every community has its own metrics for success, and we give you the power to track these metrics, and the knowledge to improve them.

GroupFire observes every user interaction and how each type of content performs. You gain serious insights about your community, and how best to engage with it.

Whether your community is using your apps, interacting through your web site, or reading your e-mails, you'll know exactly how well you're doing all the time.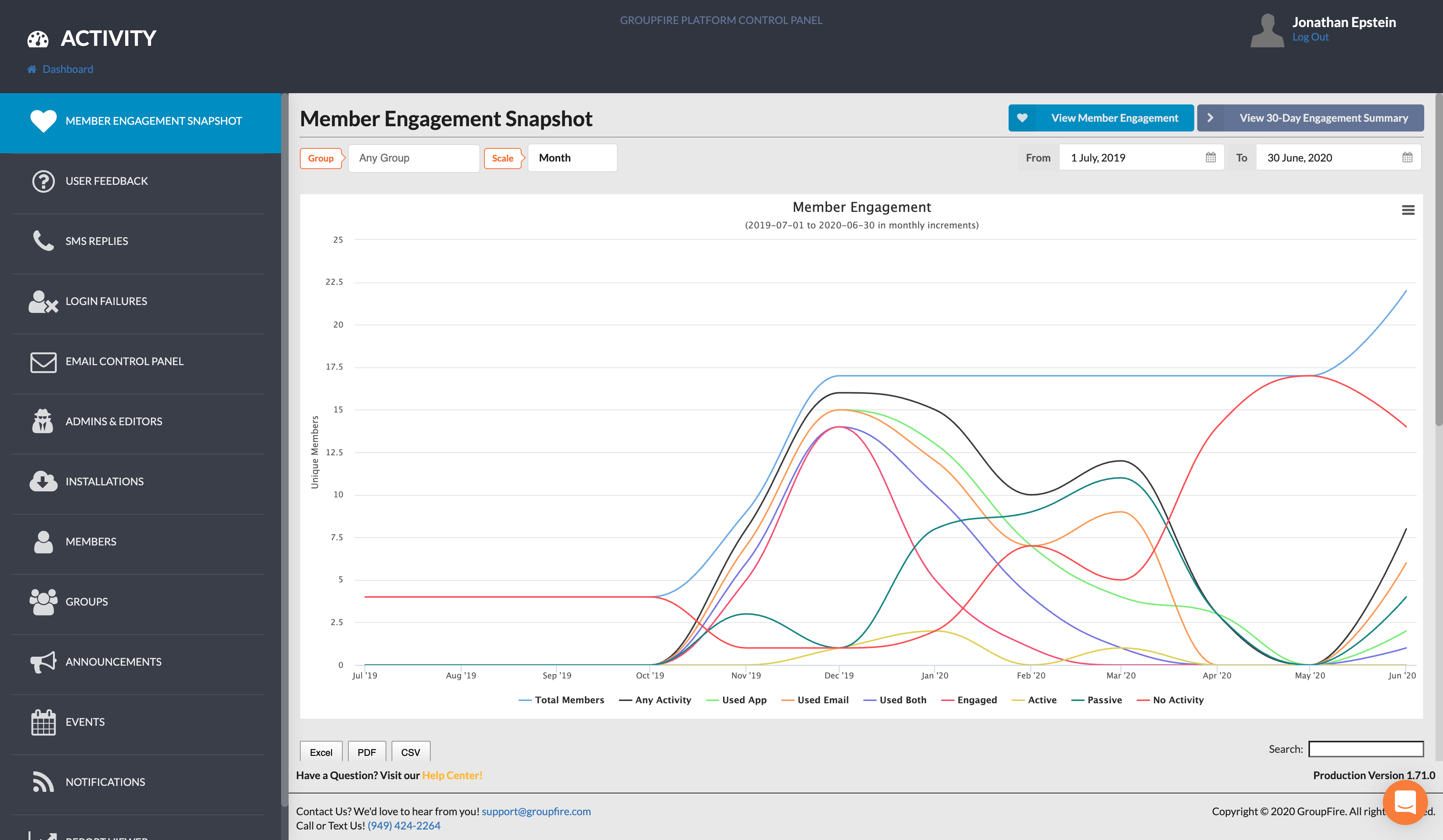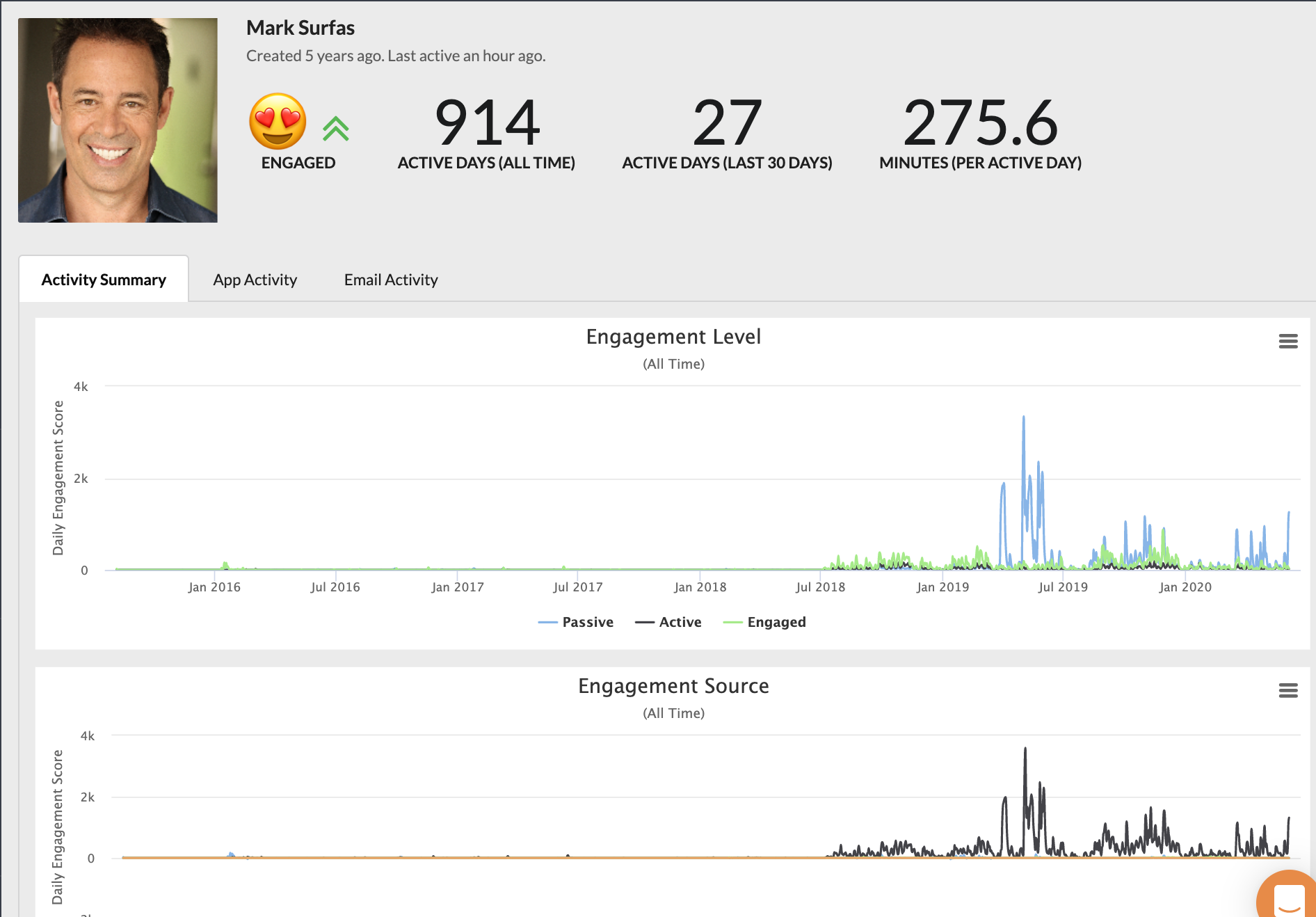 See which users are engaged, and which you need to re-engage
Identify the power users in your community, who you can recruit to higher levels of involvement to influence other members, and your bottom line.
Find out which members might be slipping away and you'll know to reach out to them to reduce your membership churn.
Track app usage, email interactions, likes, comments, posts and much more
How many users are using the app, and how often? How many are opening your e-mails, and clicking on them? Which have your groups have lots of posting activity, and which need more stoking?
With GroupFire, every piece of information is at your fingertips, so you can know exactly what success looks like and how to get there.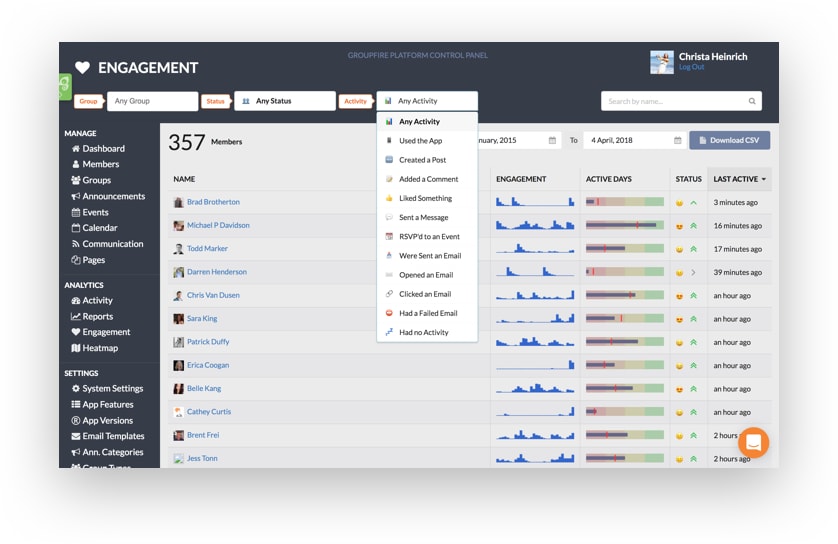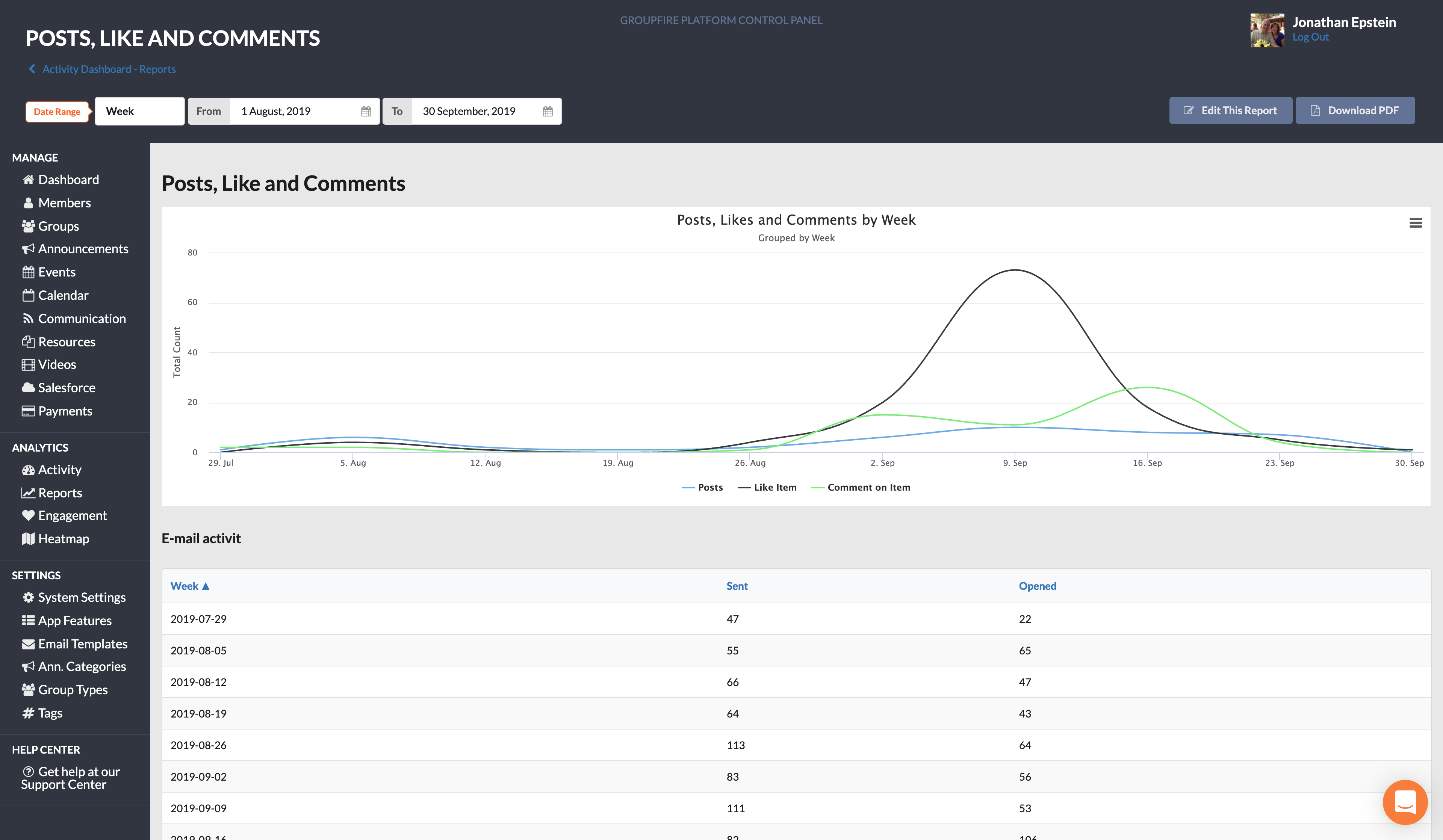 Build, download and send reports on your favorite KPIs.
Our onboarding teams will build your custom reports as part of your launch program, but there's no reason to stop there.
Every interaction in your GroupFire community can be charted, tabled, downloaded and shared with those that want to know.